The Questions To Ask Before Hiring Dunedin Electricians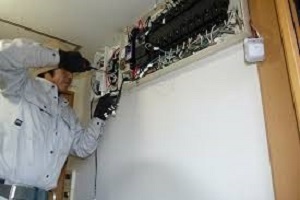 It is always wise to ask specific before seeking the services of an electrician. The truth is that there are so many capable and honest electricians out there who can do a very good job. However, just like in every profession or industry, there are those that are not honest. As such, asking questions is the only practical way to differentiate the two.
It is important to note that some Dunedin electricians do not handle every kind of job. For example, there are those who only work on construction or remodeling projects. There are those who are good at doing minor electrical repairs. This is why it is paramount to explain the scope of the job or need beforehand. The questions you ask will help you determine what work they can actually do.
There are specific thinks you must consider before hiring an electrician. For example, you have to hire a qualified electrician for insurance and permit purposes.  You have to know what the amount of damage an electrician can cover in case of property damage. On the other hand, you want to prevent being sued if the electrician gets injured working in your property. Therefore, asking to see proof of Workers Compensation should be paramount before hiring a contractor for a big project. Do not forget to see proof of license.
Dunedin Electricians – Their Rates
Almost all electricians do not mind giving you an estimate while on your property. However, if the job is too small, the electrician may lose money simply by driving to your property.  As such, in most cases, electricians will quote the minimum price or a fixed price for your project. When it comes to larger or big electrical projects, you can ask for an hourly rate for the job. However, before you hire a contractor, it is important to ask around, which will help you get the best rate. It is also wise to have more than one contractor come to your home to evaluate the job and estimate.
A majority of homeowners think that buying materials for the job will save them money. However, the truth is that it usually does not. Do not fall under this category and allow a professional to get them for you. Remember, the professional knows what you need and how much it will cost you. On the other hand, if an electrician buys the materials, they are responsible for them and must replace if broken or missing.
It is important to note that the electrician will not cover any damages done in order to complete the work. For example, installing new electrical lines in a property or repairing, the contractor may be forced to cut holes in the wall. It is not the responsibility of the electrician to fix such damages. Therefore, it is wise to ask the contractor how much damage there will likely cause before starting the job.
Summary
With bigger projects, an electrician may be forced to bring a helper.  Therefore, before the job begins, ask this question. In a nutshell, try as much as possible to think of all angles pertaining to your work and ask necessary questions. By asking questions, you will not be surprised at any point in the project. You will never go wrong by asking questions as it is the most practical way of identifying the best contractor for you.