3 Benefits Of Hiring A Warkworth Commercial Lawyer For Your Business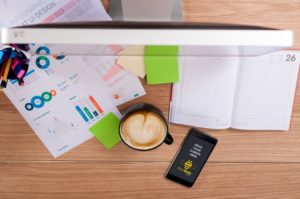 In every business venture, there are several key roles to keep your business growing – marketing, sales, customer service, product production or procurement and of course staff management. However, there are two other additional skilled people to have you need to have in your team: an accountant and a commercial lawyer. Here are three key reasons and benefits of why your Hibiscus Coast business needs a Warkworth commercial lawyer.
Most businesses will have an accountant. They know they have to balance incoming and outgoing finances plus ensure you know what tax to pay and when. Unfortunately, not all business owners are aware that they also need to hire a lawyer, often until it's too late. In general, a commercial lawyer can help you in all the legal aspects of your business.
To Protect You And Your Business' Interests
Some common issues that need to be addressed by a good commercial lawyer include your terms of trade, any guarantees you offer, supplier contracts, Employment Agreements, contractor contracts and leases on any premises you might rent.
Having a lawyer look over or prepare these documents for you can save you a lot of money, grief and stress.
Sometimes, business owners or managers might be tempted to make decisions that they think are best for the company. However, that isn't always the case. If you are contemplating making any significant decision, run it by your local Warkworth commercial lawyer first, just to be sure.
A good lawyer in the commercial area can also help you protect your self and your business with strong company ownership vehicles or structures. These can mitigate tax or protect your personal interests. For example, your home may be at risk if you do not have the right ownership structures in place. A good lawyer will advise you and then help you set-up those relevant systems.
Prevent Potential Problems Even Before It Exists
Even before you start a business or decide to buy one, it is a good idea to talk to your commercial lawyer first. A lawyer will be able to talk you through the obligations you will have such as tax, payroll, reporting to government, as well as the key issues of the business itself.
They can do some research on the industry and competitors. Their staff can advise you of upcoming legislation that might affect your industry or staff. There are many aspects of a business besides the obvious service you are going to provide. A good local commercial lawyer in Warkworth, can raise your awareness of these. When you learn of the enormity of what you are contemplating, you will be able to see if it really does suit you.
It's better to know beforehand than to jump in and have an expensive, painful, long regret.
Helps Business Owners Understand And Abide By The Law
Even with good intentions, business owners and managers can make mistakes. These can be in relation to zoning issues for example or increasingly, with staff issues.
Employment law is a minefield and you need to have expert advice before you do anything with your staff. For example, if you want to make someone redundant, you must follow very precise processes. If you deviate, then you are opening yourself and your business to threats of legal action.
Other areas a commercial lawyer can help you avoid problems and abide by the law include privacy, sales or acquisitions of businesses, trademark and intellectual property and many more.
Conclusion – Why You Need A Warkworth Commercial Lawyer
A simple, seemingly innocent decision may lead to a series of legal problems. These will undoubtedly be stressful are likely to be expensive and could even cause the closure of your business. Warkworth is a growing area. If you want to be involved in the commercial growth there, and are thinking of starting or buying a business in Warkworth, some of the best money you can spend will be an initial consultation with an experienced commercial lawyer.
McVeagh Fleming has a good team of commercial lawyers. You can see some details at this website.